Overview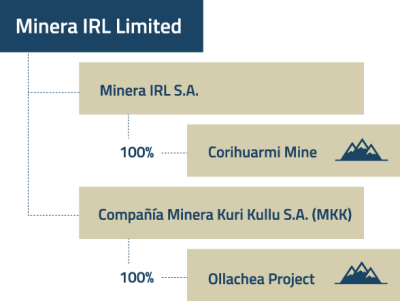 Minera IRL represents a golden opportunity in Peru. With a strong leadership team, solid operating results, and opportunity for growth, Minera is focused on sustainable value creation for its stakeholders.
Minera IRL is an established gold exploration and production company headquartered in Lima, listed on the Lima Stock Exchange in Peru (BVL:MIRL) and the Canadian Securities Exchange (CSE:MIRL) in Canada.
The Company operates the Corihuarmi Gold Mine, in the Peruvian Andes and is currently advancing its flagship Ollachea Gold Project, in southern Peru.
We proudly maintain strong ties with our neighbors. Our commitment to communities is at the core of our culture.